Rezervacija - Restaurant Gardoš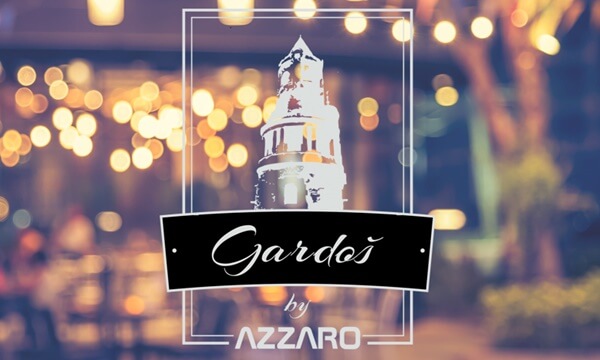 The Azzaro objects have been with you for almost 30 years, becoming more and more sophisticated and professional with each year. Our expert team has brought the overall service to a higher level. For the sake of perfect cooperation we decided to take a new location, but this time at one of the most exotic locations in Belgrade – that is how the Gardoš restaurant was created. At the place where two beautiful rivers, the Danube and Sava, meet. A view from the very top near the tower will charm every visitor.
The Zemun fortress was built in the early Middle Ages and is located on today's Gardoš, in the center of which "the Millennium Tower" was built in 1896. The tower was designed by Hungarian architects back in 1896. It was built as a mixture of styles, a combination of stone and brick, with prevailing Romanic elements. The 36-meter-high tower has a unique style and beauty of architecture and elements. Throughout history, it was a symbol of power, an observation post, and a lookout point, and today it is a monument to art and culture. The object was named after the Gardoš tower at the top, thus influencing our professional team.
In addition to having a great location, the Gardoš Restaurant, with its capable and professional staff, will make your wishes come true, whether you decide to make reservations for lunch or dinner or if you want to celebrate one of the happiest days of your life glamorously!
Try different dishes in a pleasant ambiance and a home atmosphere. We have prepared several menu packages with different types of traditional dishes, a large selection of drinks and many surprises.
Make a reservation and enjoy yourself with your loved ones or tell us your vision of a perfect event and we'll make it happen. We are ready for any kind of cooperation. We will do everything to turn your dreams into reality!
Location - Restaurant Gardoš