Rezervacija - Restaurant Salon 5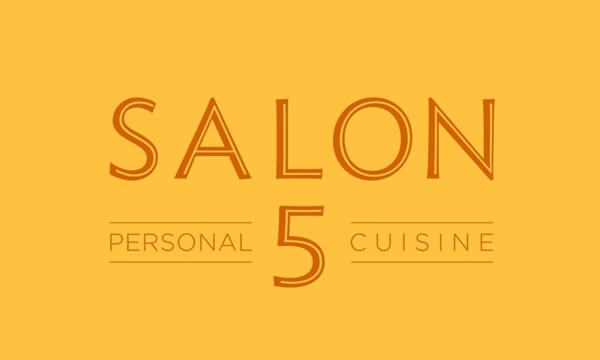 If you are looking for a special place to take your favorite person, the most important business partners or if you just want a peaceful and intimate family lunch, Salon 5 Restaurant is the ideal place for you. Located in Zemun, in Avijaticar Square no. 5, this restaurant is considered to be the perfect visual culinary story that leaves no one indifferent.
The owner combined charm, refinement and top-quality food with his love for perfectly selected pieces of furniture. This restaurant is unlike any other – it is a gallery of sorts. After many years spent in Italy working in some of the best Italian restaurants, its owner decided to combine his two greatest loves - cooking and collecting.
And as it so often does, Salon 5 Restaurant does not need pushy commercials, huge parking or luxury cars parked in front of the entrance. The restaurant itself is the best recommendation. It provides an opportunity for its guest to enjoy themselves in a unique way. The owner turned his apartment into a restaurant, leaving the guests with the possibility of isolating themselves in a way and enjoying a special intimate atmosphere by closing the door of one of the rooms. The combination of old restored showcases and shelves, with books that the owner himself has been collecting for years, collector's book editions, paintings, records, and other items brought from all over the world make this restaurant really stand out.
Considering that the owner is a long-time chef who started his career in Bologna, working first as a cook, and then as a chef, the menu of this restaurant clearly shows his experience. The menu does not contain many dishes, but each of them is authentic and made with special care.
Restaurant recommendations include hand-made pasta, meat specialties such as chicken cutlets, foie gras, and lamb. In addition, there is also the fantastic "Salon 5" duck, rabbit or stuffed steak. You definitely must try some of the famous Italian treats such as chocolate mousse or tiramisu. You can relax and enjoy each moment with a glass of perfect Prosecco and pleasant atmosphere.
See for yourself... It is not impossible... There is a place in Belgrade like the one from the famous story about Romeo and Juliet. Feel the atmosphere that can only be created by someone who believes that dreams do come true, as the proud owner of the Salon 5 Restaurant did.
Interior - Restaurant Salon 5
Food - Restaurant Salon 5
Pricelist - Restaurant Salon 5
Location - Restaurant Salon 5