Rezervacija - Restaurant Dva jelena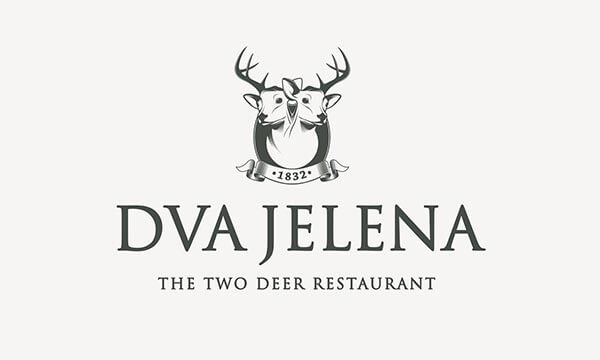 Tavern "Dva jelena", has been working for almost two centuries and is one of the most recognizable places in Belgrade. Situated in the center of the bohemian vintage quarter of Skadarlija, is represents a vital bohemian gathering point for 180 years. Its doors are always open for those Belgrade spirit enthusiasts, who enjoy domestic cuisine and music.
rate, jer boemski ambijent poput onog u "Dva jelena" nikoga ne ostavlja ravnodušnim.
First opened in 1832., it originated so many memories that "Dva jelena" can be considered as a true Belgrade treasury. This tavern (kafana) stays faithful to its traditions, even in this modern ages, but stays attractive young new generations. A place for people of all ages, and one of those places where you will want to come back over and over again, certainly will leave you breathless.
The main things "Dva jelena" is famous for are traditional Serbian kitchen specialities, a pleasant atmosphere and traditional domestic folk music. This restaurant takes pride in some famous guest that often visited here, including some famous poets and writers like Janko Veselinovic, Laza Kostic, Djura Jaksic, Milovan Glisic, Tin Ujevic and many others.
Through the ages "Dva jelena" managed to keep its original bohemian spirit of the past times and old Belgrade, and this is what makes it special. It is an absolute delight to visit this tavern, where you can enjoy domestic meals, quality drinks and the sound of the traditional music. After a relaxing afternoon, you can also visit us at night and experience the true Serbian tavern (kafana) experience.
Ongoing events - Restaurant Dva jelena
Interior - Restaurant Dva jelena
Food - Restaurant Dva jelena
Pricelist - Restaurant Dva jelena
Location - Restaurant Dva jelena