Rezervacija - Restaurant Sent Andrea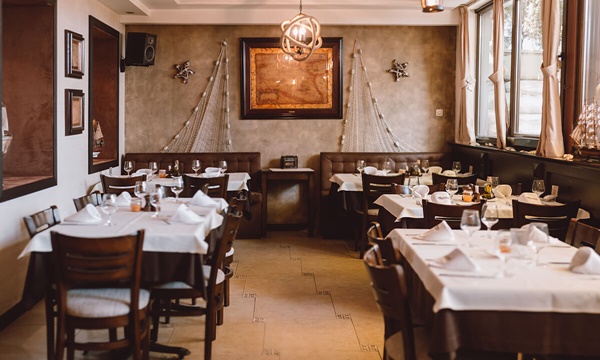 Warm weather brings the memory of the sea. However, until you go somewhere on vacation, you can experience coastal impression in Belgrade itself and on the river, in the restaurant Sent Andrea.
The whole interior is covered with marine details with a touch of luxury, and resembles a lot of a real coastal tavern.
The menu is in the similar style, because pride of this restaurant is their wide selection of seafood specialities.
Here you can be sure of their freshness, because every day they come directly from the Adriatic coast.
Experienced chefs then turn them into tasty and unique dishes that are the trade mark of the restaurant Sent Andrea.
For those for whom fish is not a favorite dish, the menu offers many other options, which are also excellent.
Two gardens which are part of this restaurant, has a gorgeous view of the river, and are the perfect place to enjoy in the warm days.
Interior - Restaurant Sent Andrea
Food - Restaurant Sent Andrea
Pricelist - Restaurant Sent Andrea
Location - Restaurant Sent Andrea