Rezervacija - Restaurant Legat 1903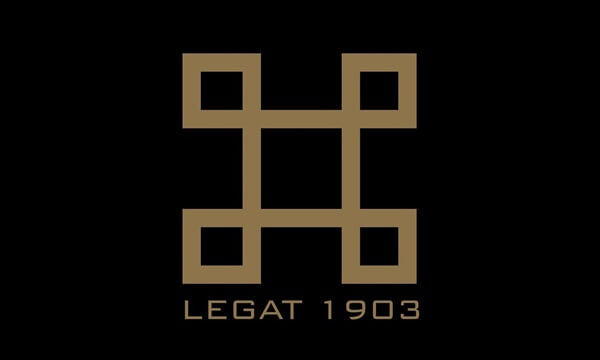 Restaurant Legat 1903 is a place that offers the highest gastronomic enjoyment. This restaurant is located in a quiet part of the city at the corner of Vojislav Ilić Street and Jasenička Street, well-protected from noise and crowd.
Its interior is filled with harmony, warmth, and uniqueness, creating a pleasant atmosphere that cannot be found in every restaurant.
The special magic felt upon entering the fantastic restaurant Legat 1903 is the result of a nurturing relationship present in the kitchen of this restaurant. In order for each meal to be perfect, the chef Bojan Lacmanović and his team use all of their experience, knowledge and perhaps the most important element - their love for good food, while preparing the delicious dishes.
The Legat 1903 restaurant menu includes Mediterranean, Italian and French dishes that share certain similarities with traditional Serbian specialties. Every dish is served with plenty of attention, and a modern approach to food preparation and serving is something that makes this restaurant one of the best in Belgrade.
In order to fully enjoy the true symphony of flavors, a unique drink card is available which contains more than 200 different drinks, including a large number of wines from different parts of the world. Choose the one that best suits your temperament and make sure you experience the perfect blend of atmosphere, food, and drinks. This is definitely the recipe used by this beautiful restaurant to charm is guests and make them happy to visit it again.
The Legat 1903 restaurant also has a VIP lounge with nine seats, where you can fulfill all your desires in an intimate atmosphere with a special service. Relax and experience the true meaning of comfort.
If you still want to enjoy a larger company, with your friends or business partners, the Legat 1903 restaurant has a hall divided into two parts, a closed part with about 40 seats and a terrace with as many chairs. In order to meet all your needs, the friendly staff of the restaurant is there to prepare, for a variety of occasions, a rich set of menus which can be made according to your wishes. It is up to you to decide whether you want fish, seafood, meat or vegan and vegetarian meals.
In order to provide maximum enjoyment, the Legat 1903 restaurant provides private parking in front of the entrance to the restaurant and an additional 20 parking spaces in the restaurant garage to all of its guests.
Legat 1903 restaurant fulfills every wish of its guests, providing maximum enjoyment. It is up to you to come and see why the Legat 1903 restaurant is at the very top of the best Belgrade restaurants.
Interior - Restaurant Legat 1903
Food - Restaurant Legat 1903
Pricelist - Restaurant Legat 1903
Location - Restaurant Legat 1903