Rezervacija - Restaurant Pomodoro Nuovo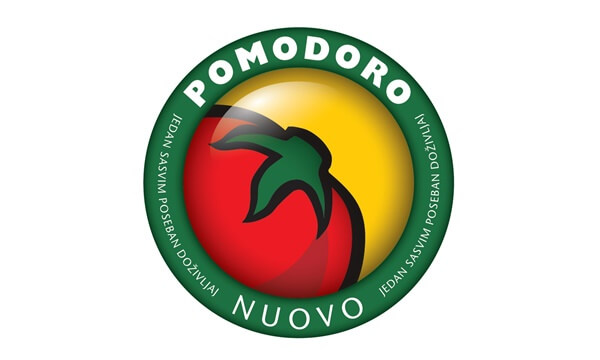 If you crave real flavors of Italy and you love specialties like pizza and pasta, we have a great place for you. Pomodoro opened a new restaurant in New Belgrade, offering a place where its guest can enjoy real Italian specialties. The team working in this restaurant came together with the desire to turn their knowledge and experience into the most delicious meals – and they have definitely fulfilled their dreams. The proof of their success is here in front of you, you just have to take a walk to the new Pomodoro restaurant and see for yourself.
The friendly staff of the pizzeria Pomodoro Nuovo always tries to be the best possible host and meet all your wishes and demands. That's why, after the very first visit, this restaurant will "get you under your skin" and become your favorite place in Belgrade.
The Pomodoro restaurant menu is based on famous Italian specialties, so you will have the opportunity to enjoy great pizzas, pasta, Italian classics such as chicken, turkey, and beefsteak with various sauces that will take you directly to the heart of Italy. Enjoy, relax and experience a perfect gastronomic satisfaction. After delicious specialties, make sure you try some of the perfect desserts found on the menu of the restaurant Pomodoro.
Indulge yourself and experience the result of love visible in every dish that comes out of Pomodoro pizzeria's kitchen.
Interior - Restaurant Pomodoro Nuovo
Location - Restaurant Pomodoro Nuovo