Rezervacija - Restaurant Trandafilović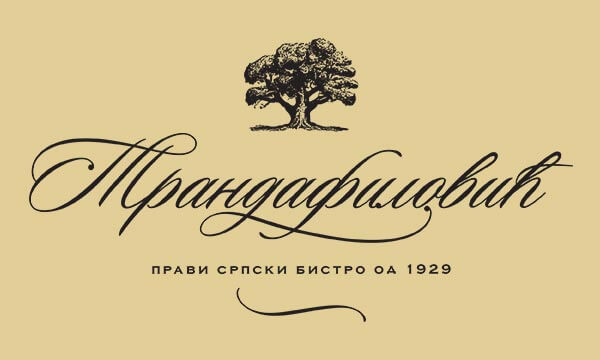 "Trandafilović" restaurant is one of the oldest places in Belgrade. Built in 1929, and then demolished in 1961., its current appearance was constructed 6 years later. Also known as bistro "Trandafilović", an old name resembling the past days of Belgrade at Makenzijeva street.
The story behind the name is about 80 years of hard work and quality. Every detail at "Trandafilović" will tell you a little story about the past. The things that distinguish this restaurant are certainly the 23 meter high ceilings, around 150 years old, that gives you a true refreshing shade during the hot summer days. Even though the surrounding streets are quite busy and loud, our outdoor garden represents a quiet and a peaceful haven.
After some challenging times for "Trandafilović", when changing owners happened often, it finally got the owners it deserves. It now belong to the Vasiljevic family who gave their best to return the spirit of old Belgrade to the restaurant and it once again became a peaceful oasis in the heart of Belgrade. One thing is certain, if you want to taste the genuine domestic plum dumplings, or the sweet taste of šnenokle, a smell of the real domestic Ćevapi, that this is the right place for you.
On Fridays you can expect live performances at "Trandafilović"
Ongoing events - Restaurant Trandafilović
Photo galleries - Restaurant Trandafilović
Interior - Restaurant Trandafilović
Food - Restaurant Trandafilović
Pricelist - Restaurant Trandafilović
Location - Restaurant Trandafilović