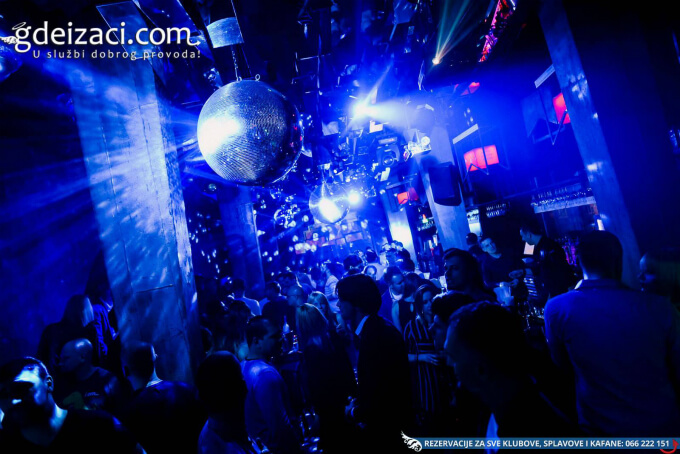 Belgrade has earned it's reputation as a city with best night life in the region. Sure, some cities in the neighborhood are very interesting during the summer, because with their beach parties, but that last only for few months - but Belgrade doesn't stop partying during the all year, all seven days of the week. It doesn't matter if it's too cold, or too warm, if it's raining, snowing, if there is crazy wind or fog – every night in Belgrade is Friday night.
Everyone is ready to party at all the time, dance and drink the night away, and go straight to work the next day. There is no way you want find the fun at your liking, because Belgrade has it all – clubs, taverns, bars, restaurants with domestic music. Almost everywhere you look you will find a place to have a good time. To make your enjoyment more comfortable this is what you have to know about the Belgrade night life.
Belgrade Nightlife Tips - Belgrade Nightlife Guide
- Belgrade's nightlife has winter and summer season. During the cold weather of the winter months, there are amazing indoor clubs, bars, and taverns where you can have fun at night. At the end of the spring, when days start to get warmer, famous clubs are closing their doors, and move to their summer venues on the riverside. All of the most popular clubs have their summer versions on the river shore, with the same quality, service, and concept.
These river clubs are called "splavovi".
Splavovi are the river clubs that have a lot of open space, so it's ideal for the fun during the warm summer nights.
Most of the river clubs are located on the Ušće quay and the pier behind the Belgrade Fair, so the view at night is spectacular.
Nightlife at the Belgrade river clubs is an amazing experience that you have to check out if you are coming to Belgrade during the summer season.
- First of all, you have to know where are you going. To check all of the greatest places in Belgrade, go to gdeizaci.com – here you will find a list of the most popular places to have fun in Belgrade when the night falls, all nicely categorized. When you decide where you want to go, call the number and reserve your place, or make an online reservation here. It's very important to make a reservation or there are a good chance that you will be left outside.
- Do not go anywhere without a reservation, especially on the weekends. Yes, Belgrade has a lot of places to go, but in almost every one of them reservations are a must have. Especially in the popular Belgrade night clubs like The Bank or taverns Tarapana, Ona moja ect. – if you don't have a reservation there is a slim chance that you will get in.
- The most popular river clubs (splavs) are The Money, Lasta, Tag and the most popular river clubs with serbian music are Port, Uzbuna, River ect.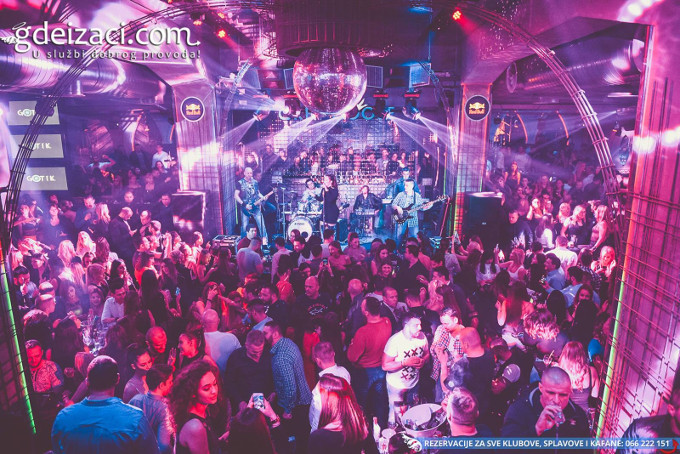 - Do not try to bribe a security. It usually don't work and it make them mad, especially if you offer them little money.
- Speaking about security, don't talk back to them. They have a bad temper, and really easy there can be misunderstanding. So don't be rude, be polite and patient.
- Belgrade's club scene is very unique – there is no dance floors. The whole club is filled with bar tables and VIP tables, so you simply party with your friends next to yours. That is another reason why reservation is so important. With reservation you will get a table and be at a place that you requested. When you are at the table, do not go to the bar to order drinks – there is a waiter who serves a section where your table is. If you bring a drink from the bar, and then order with waiter, that create a confusion. Beside, there's no reason to go to the bar if you have table – prices are identical and you don't have go push through the crowd every time when you want a refill. Let waiters do that, you enjoy your time.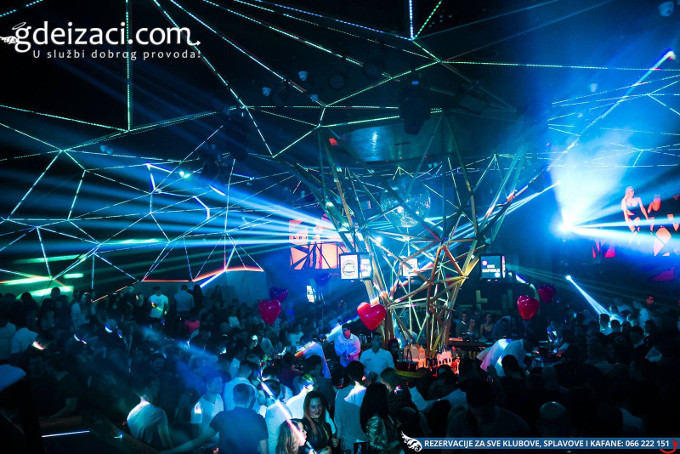 - There is a possibility that you will notice a very pretty girl with a big box full of tubes with shots of tequila or some kind of cocktail. Usually one tube is very cheap, and the girl who's carry it it's very hot. So you will probably hit on her. Our advice is – don't. They will smile and flirt with you, with one goal – to sell you more tubes. Everybody is hitting on her all night every night, and you or anybody else has no shot with her. If you tell her that you will drink from the tubes if she drinks with you, be sure that you will be paying for her tubes too.
- It's the same for the go-go dancers that you can see in some clubs. Their business is just dancing and animating the crowd by dancing, often on an elevated platform high above the tables. They don't talk to patrons, and to get their phone number is mission impossible. Beside, Belgrade is full of beautiful, friendly, available girls dancing only few inches away from you.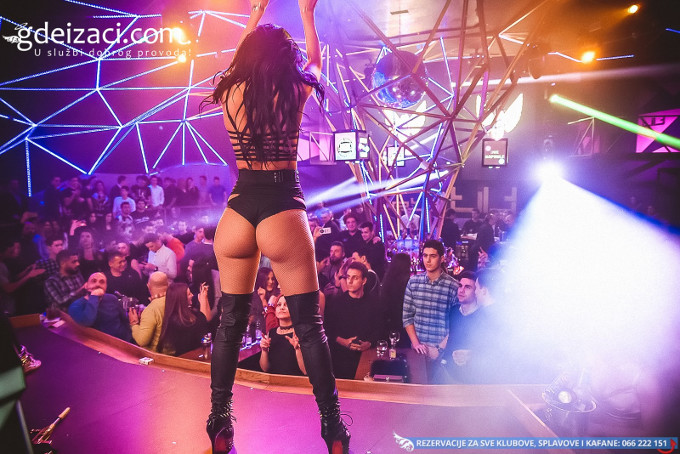 - The mainstream clubbing scene consists of venues playing house music, progressive, tech house, and turbo-folk (a sub-genre of folk music with dance and pop elements specific to Serbia), but you can also find places specializing in R'n'B, pop, rock, trance, alternative, jazz, or just about any other type of music in existence. You can find two types of clubs in Belgrade: winter clubs and summer clubs. Winter clubs are indoor clubs which are usually open during the winter season. When the summer season comes, they all close their doors as the big openings of summer clubs start. These floating river clubs or barges (called "splavs" or "splavovi") are anchored at the riverbank and they're the main locations for partying during hot summer nights.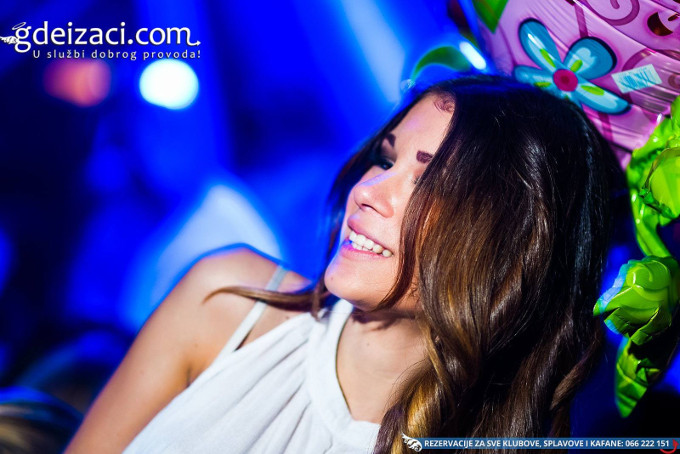 - Beside the clubs, very popular are the taverns or "kafane" on Serbian. These are not typical taverns, they are unique in every way. The real taverns that reflect old Belgrade you can find in the Skadarlija, called also the bohemian part of the town. Be sure to visit the oldest taverns in town: Dva jelena and Tri šešira. In the rustic ambiance, you can enjoy the traditional Serbian meals and drinks, while listening the authentic, native songs played on the tamburitza and other traditional instrument. Where you see the sign "tamburaši" you will know that that is a place where you can feel the Belgrade as it was a 100 years ago.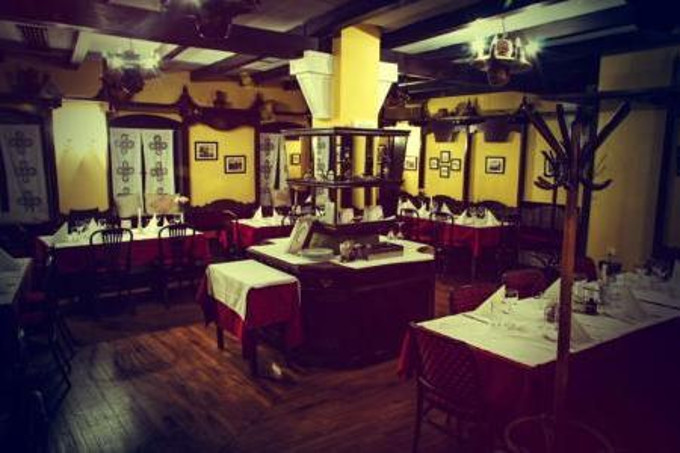 - Clothing is very important to some places, so leave you running sneakers at home. Smart casual is always the right choice, especially if you're first going to tavern and then in the club.
- Serbian people are very friendly and you will make friends in no time. Just don't talk about a politics or wars – those wounds are still sore.
- The traditional Serbian drink is rakia, and it's very strong – it can contains 40, 50, 60 or even 70% of alcohol. Be sure to try it, but be careful. The most common is a plumb rakia or "šljivovica". If you never drink it before, we suggest to start with "medovača" which is "softened" with honey. - Instead of "Cheers!" In Serbia you say "Živeli!"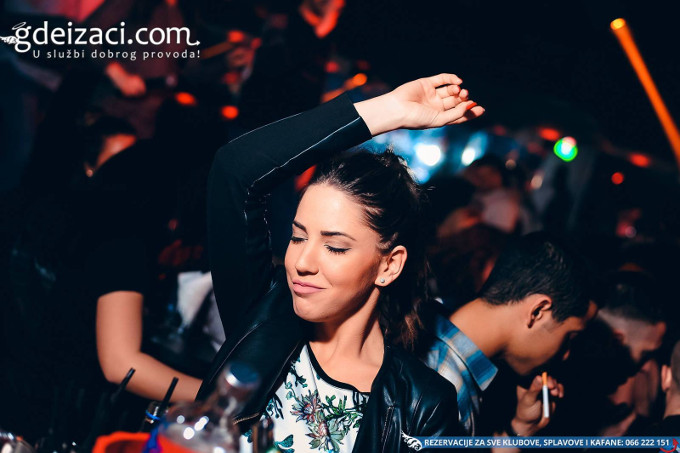 - Foreigners who come to Belgrade are always stunned by the beauty of the Serbian girls. So be careful when you go out- you can fall in love in a heart beat. Maybe even few times in a night.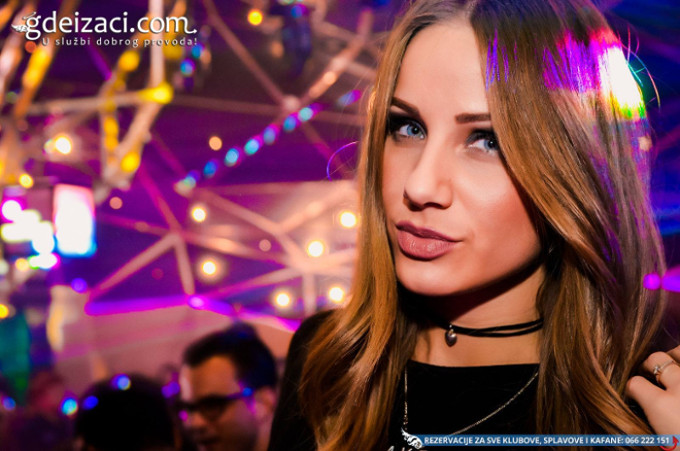 If you are interested in celebrating New Year's Eve in Belgrade, check out our page New Year's Eve in Belgrade where we give you detailed tips on how to get the best out of Belgrade during New Year's Eve.