Rezervacija - Restaurant Kalemegdanska terasa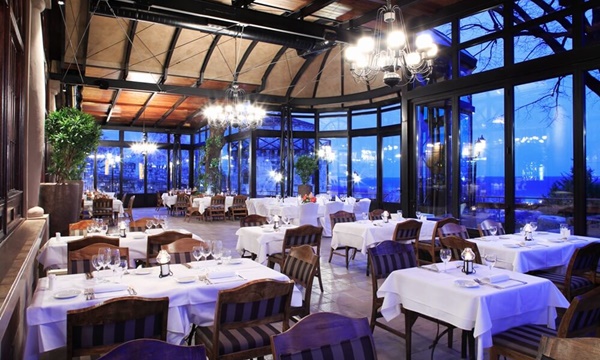 "Kalemegdanska terasa" is a restaurant which has a long lasting tradition and is located in the historic center of Belgrade. It represents a true haven for those true hedonists. offering you a perfect combination of a traditional and modern experience. In its premises this place combines a
the "Kalemegdanska tvrdjava" restaurant and the "Tvrdjava" pizzeria, and both of these have an open top terrasse. On Thursdays, Fridays and Saturday nights "Kalemegdanska tvrdjava" presents a true haven hidden away from the city hustle in an intimate surroundings. You can expect live music band performance - Tambura orchestra on Thursdays, popular club bands Extra Orchestra and Camera Darling on Fridays and Saturdays.
For an especially enjoyable experience regarding the food service, our experienced chef Danijel Stevanovic has created a unique menu which consists of special traditional dishes.
A high quality offer in "Kalemegdanska tvrdjava" restaurant will certainly delight you with its affordable prices.
This restaurant offers you a possibility to escape the everyday hustle and city crowd, to an incredible prestigious haven in Belgrade.
Interior - Restaurant Kalemegdanska terasa
Food - Restaurant Kalemegdanska terasa
Pricelist - Restaurant Kalemegdanska terasa
Location - Restaurant Kalemegdanska terasa