Rezervacija - Restaurant Taverna Jakovljević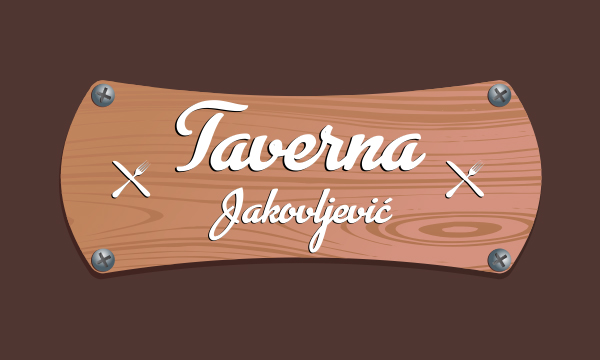 Belgrade has a lot of restaurants with a national cuisine, but the restaurant Taverna Jakovljević is certainly distinguished by its quality and unique spirit.
This family restaurant prepares national dishes in an authentic way, by the old recipes. Every bite will bring you back to the past, right in the grandmother's kitchen.
This restaurant is ideally located at the very confluence of the rivers Sava and Danube. From the spacious garden, there is the beautiful view of both rivers, Kalemegdan, Nebojša's Tower and the War island. Enjoying in the extraordinary specialties while watching the sunset is a truly unique experience.
The welcoming atmosphere spans through the entire ambiance, decorated in an interesting ethno style.
Although this is mainly a local cuisine restaurant, it strives to satisfy all tastes, so in addition to national, you can enjoy many specialties of international and Mediterranean cuisine.
Every real gourmet knows the quality of the restaurant Taverna Jakovljević and is always warmly recommended. The Jakovljević family has been maintaining a high standard for years in order to keep their guests satisfied and happy.
Pleasant ambiance, beautiful environment, gorgeous view, excellent food, and friendly staff are just some of the advantages of this restaurant.
If you haven't already visited it, book your place and sail into a real gourmet adventure.
Interior - Restaurant Taverna Jakovljević
Location - Restaurant Taverna Jakovljević