Rezervacija - Restaurant Sač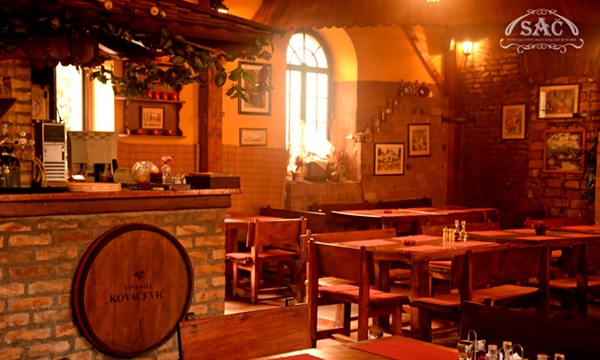 When you want to taste the traditional Serbian cuisine, the restaurant Sač is the right choice for you!
It is situated at Rabin Alkalaj 5 in Zemun and for many years justifies its quality.
All you want prepared under the ashes (sač) - lamb, veal, baked potatoes, and many other dishes, you will find in this restaurant, which pays special attention to the preparation of food in this way.
Restaurant Sač is a paradise for gourmets and those who like to enjoy a good bite in the rustic ambience and a relaxed, family atmosphere.
In summer evenings it is very pleasant to sit in its beautiful garden, and for good music acoustic musical band playing every night from Wednesday to Saturday from 20h is in charge.
For those who like to hear the sounds of old city and tavern music while enjoying quality food, restaurant Sač is the right choice!
Book your place and see for yourself why this restaurant, for more than a decade, has an excellent reputation.
Ongoing events - Restaurant Sač
Interior - Restaurant Sač
Location - Restaurant Sač