Rezervacija - Restaurant New Reset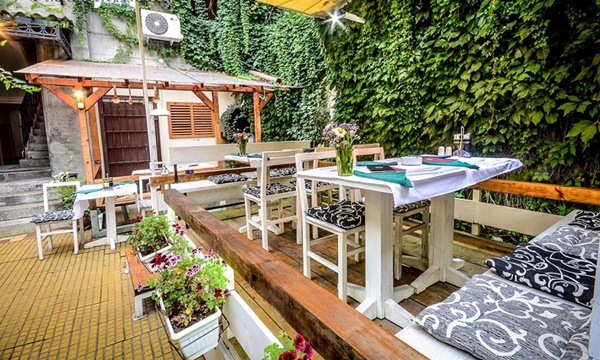 When you find yourself in the middle of the bustling city center, allow yourself a breath of total relaxation and go to the Gospodar Jovanova street and look for number 42. There is located restaurant New Reset where you will forget all the worries of a bussy day.
It is decorated in a very interesting and stylish design, and its jewel is a beautiful garden surrounded by the canopy of the surrounding trees. Although is placed in the very heart of the city, this restaurant is so beautifully tucked away and naturaly sound isolated from noise, so pleasant silence is disturbed only by the song of the birds and soft music coming through the speakers. It is an ideal place if you want to maintain a business meeting on peace, hang out with friends, or take your loved one to a romantic dinner.
Culinary specialties you can try here are very original and unusual, prepared with skill and love, and are a great combination with a wine you can choose from a rich wine list.
When you are in need for a totally reset and recharge of your batteries, there is no better place than restaurant New Reset.
Interior - Restaurant New Reset
Food - Restaurant New Reset
Location - Restaurant New Reset