Rezervacija - Restaurant Campo de Fiori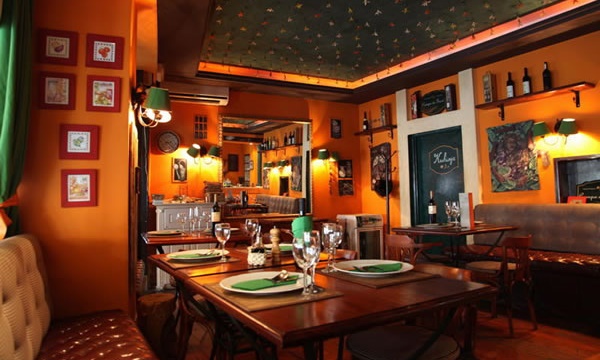 As soon as you step into Skadarska street in the heart of Belgrade, your nose will not resist the tempting smell of freshly baked pizzas, and it will lead you right to the door of the restaurant Campo de Fiori.
The helpful and friendly staff is here to fulfill your every wish, and interior of space and the all atmosphere of this place will remind you of a pizza restaurant in the middle of Naples or Rome - you may be fooled to think for a moment that you are actually there.
This impression will complete the first bite of delicious pizza that can stand shoulder to shoulder with the best Italian pizzas.
Of course, the menu is not limited to the pizzas that are queens of this restaurant but also offers more types of lasagna, meat specialties, as well as a variety of different kinds of pasta.
A real Italian restaurant in the heart of Belgrade, will enchant all of your senses. Therefore, book your place and enjoy the pleasure.
Interior - Restaurant Campo de Fiori
Food - Restaurant Campo de Fiori
Location - Restaurant Campo de Fiori