Belgrade is a city with a very vibrant hospitality scene. It has a handful of restaurants where you can enjoy cuisines from all over the world, so that everyone, even the most demanding guests, will find a place to experience fantastic culinary magic. Whether you want to try traditional Serbian food or if you decide to stick to international specialties, one thing is for sure... in Belgrade, everyone will find the right restaurant which suits their taste.
Yet, in a sea of ​​fantastic restaurants, some deserve to be at the very top of Belgrade's hospitality scene.
Although there is a wide choice of restaurants, we have managed to select for you some of the best restaurants in Belgrade that you must visit.

LEGAT 1903
Legat 1903 restaurant is a place of pure hedonism, a restaurant where gastronomic enjoyment comes first and the satisfaction of guests is guaranteed. This restaurant found its place in a quiet part of the city, protected from noise and crowds, at the corner of Vojislav Ilić and Jasenička Street. As soon as you step inside you will realize that it is a place that will always have something more to offer, especially when compared to any other restaurant in Belgrade.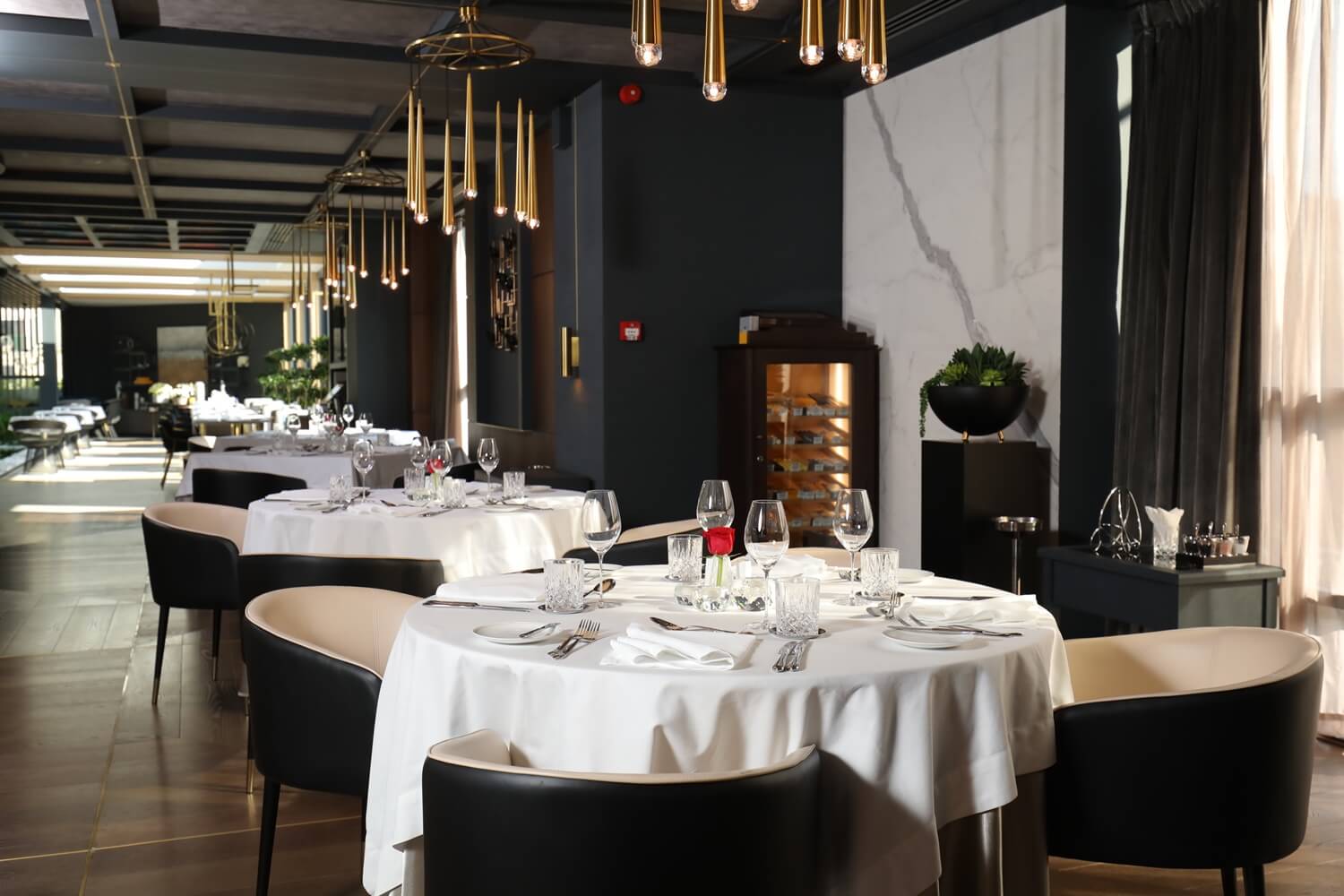 A lot of effort and love has been put into decorating the restaurant, creating the perfect environment that exudes warmth and positive energy. All of which will make you feel relaxed and turn every moment into an unforgettable hedonistic experience. The harmony and special comradeship that prevails in the cuisine of this restaurant is the result of professionalism and love of cooking, which is nurtured with great care by the famous chef Bojan Lacmanović. For him, cooking is a way of life, and every new dish is a true masterpiece. Food preparation and selection are strictly monitored, so you can rest assured that your food is prepared according to the highest standards, nutritious and of high quality. Not only that...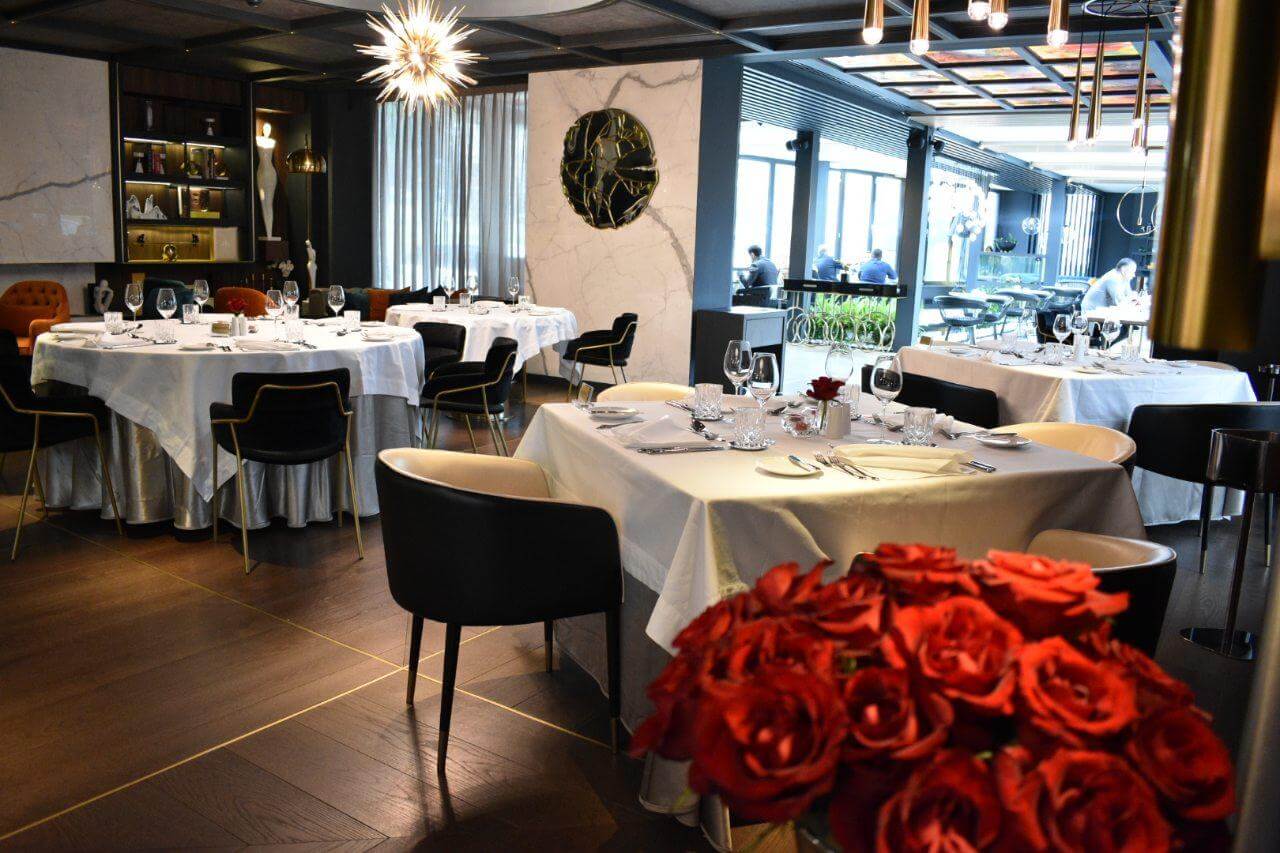 Legat 1903 Restaurant is a small treasure trove of the most beautiful flavors and scents that will awaken a true lover of the best cuisine in you. The menu features a large number of Mediterranean, Italian and French dishes, which, with the help of homemade spices, are adjusted to the mentality and habits of local guests. A large parking lot is provided for all visitors of Legat 1903, so you won't have to worry about where you will park your car. Superb service, fantastic ambiance and perfect gastronomic specialties make Legat 1903 a place that deserves to be at the very top of Belgrade's gastronomic map.
RESTAURANT SAVANOVA
Savanova restaurant is one of the most beautiful Belgrade restaurants, located on the beautiful Sava Promenade, on the banks of the Sava River. This restaurant gives you the opportunity to enjoy a modern ambiance, elegant and yet so comfortable that you will enjoy every moment. Savanova's restaurant menu features many delicious specialties from all around the world, prepared by top culinary masters. They strive to make every dish the very top of culinary art, to awaken all your senses and leave you satisfied. The ingredients are carefully picked, prepared, and served, and any dish that comes out of the Savanova restaurant kitchen is a real masterpiece.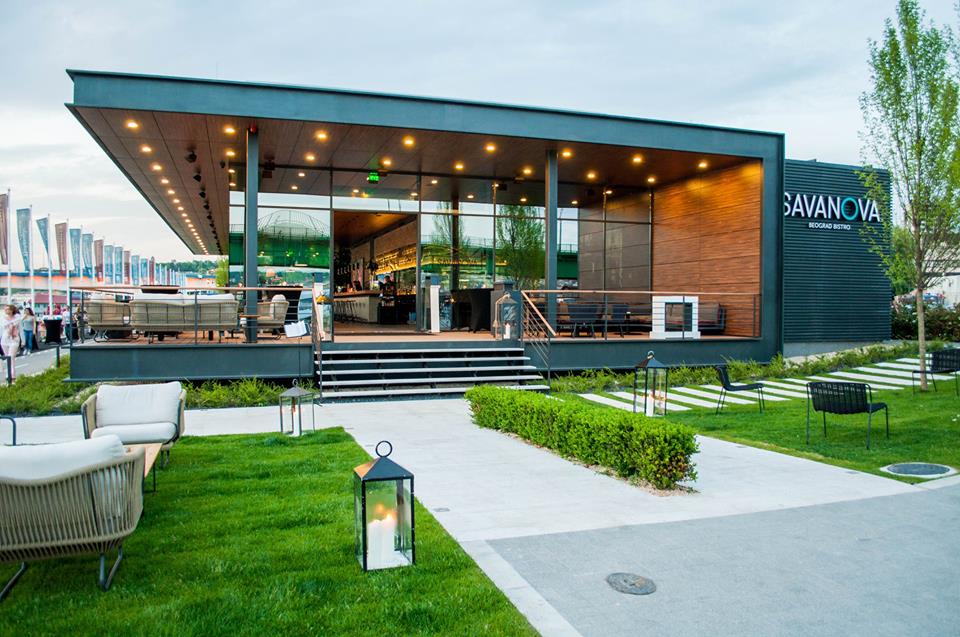 In addition to delicious gastronomic specialties, Savanova restaurant has a very rich drink menu where everyone can find a suitable refreshment or aperitif. To make your enjoyment even better, the evenings at this restaurant are marked with performances by renowned bands and local performers. So, we have everything here... Superb food, great service, cozy ambiance, and live music. It is up to you to visit and see why it is one of the best restaurants in Belgrade.
FRANŠ RESTAURANT
The Franš restaurant is at the very top of Belgrade's catering scene, a place frequented by those with a lot of taste and desire to enjoy with all their senses. It is located in Autokomanda where it has been welcoming local and foreign guests for years. The restaurant only has one purpose - to keep their guests satisfied and to justify the trust placed in it. One of the most prestigious restaurants in the city welcomes its guests in an ambiance that is a perfect blend of luxury and elegance, yet it is so harmonious and relaxed that you will feel as if you have been its guest numerous times.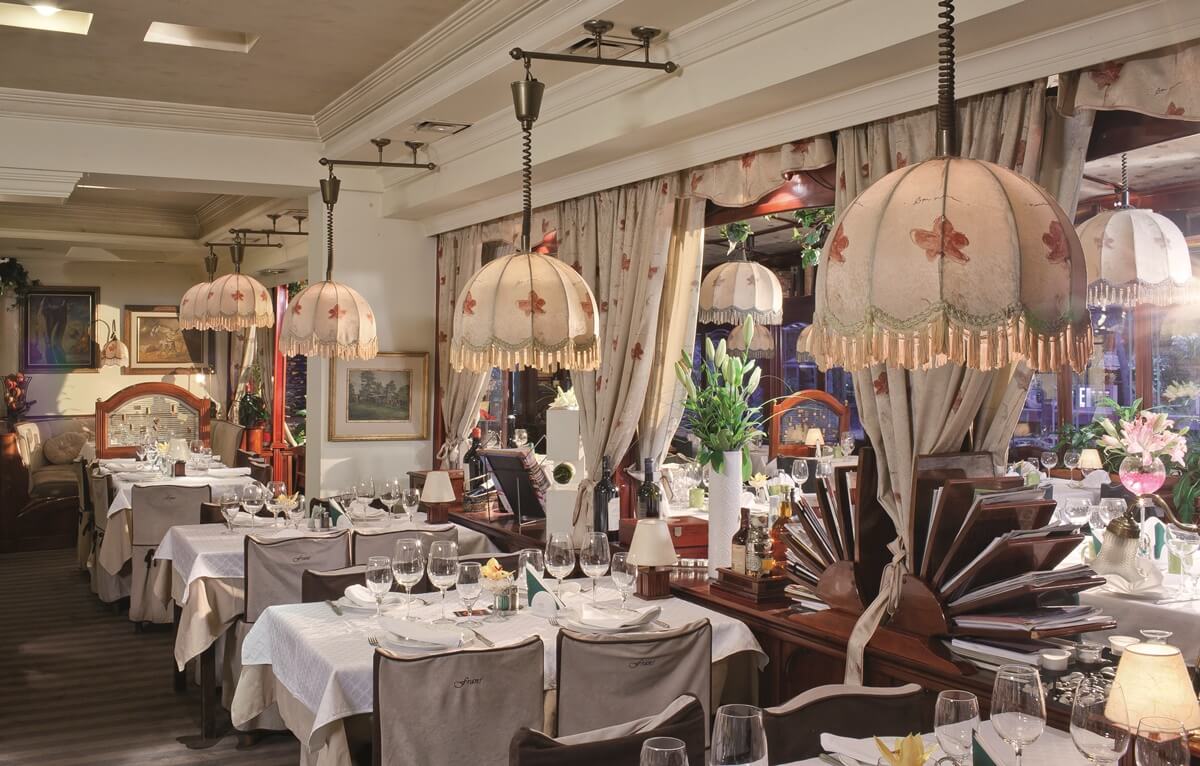 The Franš restaurant nurtures tradition and strives to provide gastronomic delight to every guest. That is why its menu contains a large number of different types of dishes, ranging from local specialties to wonderful seafood and fish dishes, to dishes from famous world menus. You do not need to worry about anything, everything is tailored to you and your needs.
If you love nature, there is a large garden for outdoor dining. Colorful flowers, shade, and quiet will make you feel like you are far from the city. Protected from noise and hustle and bustle, you'll enjoy the ultimate culinary magic, the perfect blend of flavors and aromas, quality drinks and desserts. Free parking is provided for all guests of the Franš restaurant, and the impeccable service and courtesy of the staff will make sure you have the time of your life. You don't have to do anything, just come and see why the Franš restaurant is a place that retained its style and held the title of the best of the best among restaurants in Belgrade for years.
More information: Restaurant Franš

Address: Bulevar oslobođenja 18a

Work time: Every day 10:00 - 00:00 h; Sunday: Closed
Phone reservations: 066/222-152
KALEMEGDANSKA TERASA
Hidden deep within the walls of the famous Belgrade Fortress, the Kalemegdanska Terasa restaurant is a great place to visit after a long stroll through the city center, a place where you can take a break and enjoy the magic that few restaurants have to offer. For years now, this restaurant has been a gathering place of true lovers of good food and all those who love dining while enjoying a beautiful view of of the two rivers, the Sava and the Danube.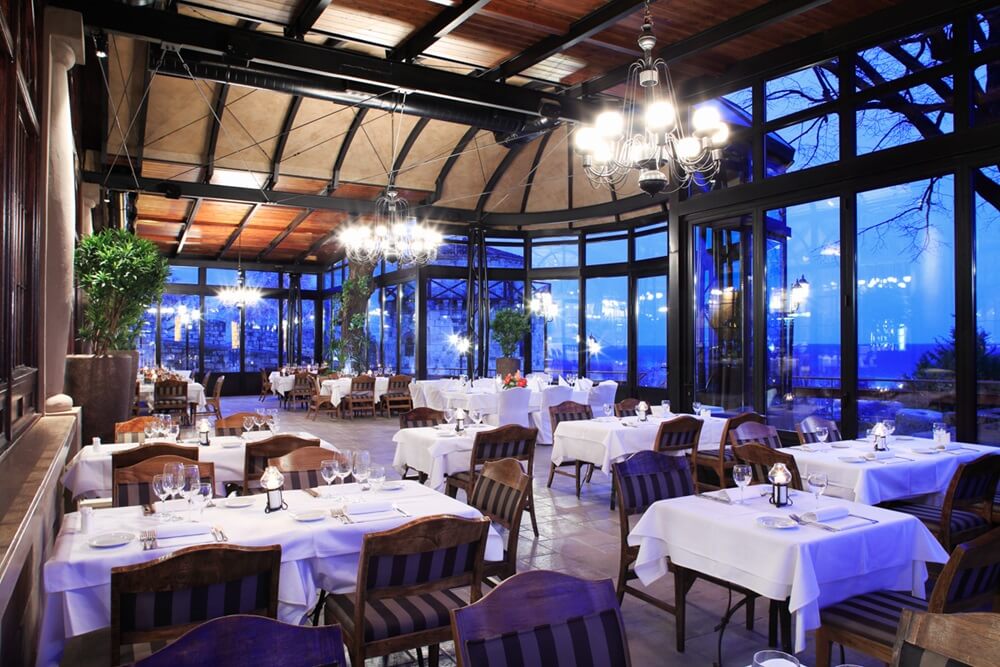 If you want to get to know Belgrade, visit the famous Kalemegdan Fortress, which can tell countless stories, histories, and sufferings of many peoples. Kalemegdanska Terasa restaurant, with its fantastic interior and atmosphere, attracts a large number of local and foreign tourists every day. You will find the perfect blend of delicious flavors, starting with local cuisine, but also fish and numerous international dishes. As no meal is complete without a proper drink, Kalemegdanska Terasa also offers such a rich drink menu that you will have a hard time deciding on just one drink. That's why its professional waiters are always there to help and give you suggestion on what drink will awaken all your senses. Finally, do not forget the most delicious desserts, which will be a true paradise for your palates.
Settle in, indulge in the most delicious food, relaxed atmosphere and a breathtaking view.
LORENZO & KAKALAMBA RESTAURANT
The fabulous Lorenzo & Kakalamba is one of Belgrade's most picturesque restaurants, a place that combines the most unusual elements. The restaurant is located in the heart of Cvijićeva Street. As soon as you step into this extraordinary establishment you will realize that it managed to combine the incompatible, that it presents a perfect harmony of two cultures, two completely different ways of life.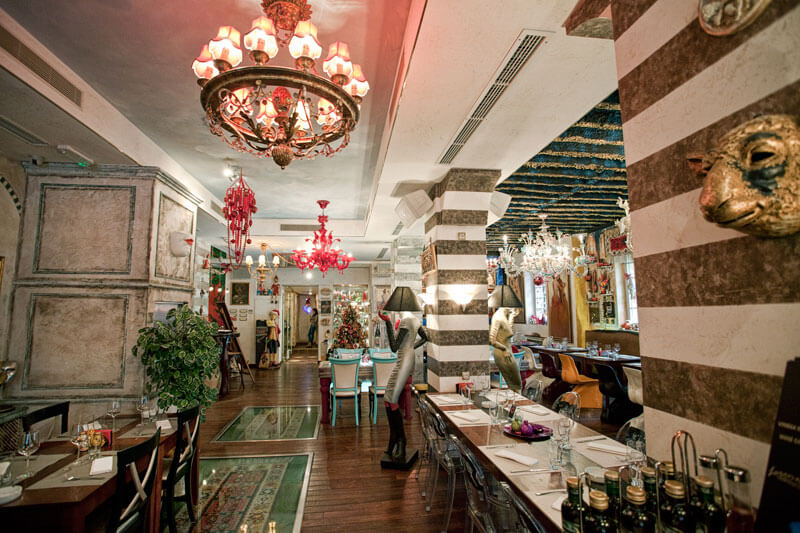 Imagine being able to taste the most delicious dishes from Florence and Pirot in one place... Although it sounds a bit unreal, yes, it is possible right here, right in the heart of the city, just a step away. In addition to the unusual blend of dishes, it also has a truly extraordinary interior, a handful of charming details that will make you feel relaxed and comfortable. This restaurant is a result of the love of two people from completely different countries, it is the fulfillment of their shared dream - creating a place ideal for all who truly love good food. Here you can try the famous Pirot specialties such as the famous iron sausage, the famous Pirot cheese or roasted lamb under the bell. For those who like Italian cuisine, there are handmade pasta, gnocchi, lasagna or tagliatelle, which are so delicious that for a moment you will think that you are in the heart of Italy, not in Belgrade. There is a wide selection
of dishes, it's on you to decide which dish you would like to taste.
Experience a true blend of two traditions, feel the power of true love, both among lovers and the best food, visit Lorenzo & Kakalamba restaurant and let it win you over with its charm, captivate you with its flavors and enchant you with its appearance. See for yourself why this is a place that deserves to be classified as one of the best restaurants in Belgrade.
LANGOUSTE RESTAURANT
Langouste restaurant opened its doors two decades ago in the center of Belgrade, at Kosančićev Venac, where it has been offering the best fresh fish, seafood, delicious salads and much more to all true lovers of Mediterranean cuisine ever since. One of the few Belgrade restaurants that functions according to the highest world standards and is the closest to winning the renowned award in the culinary world - a Michelin star.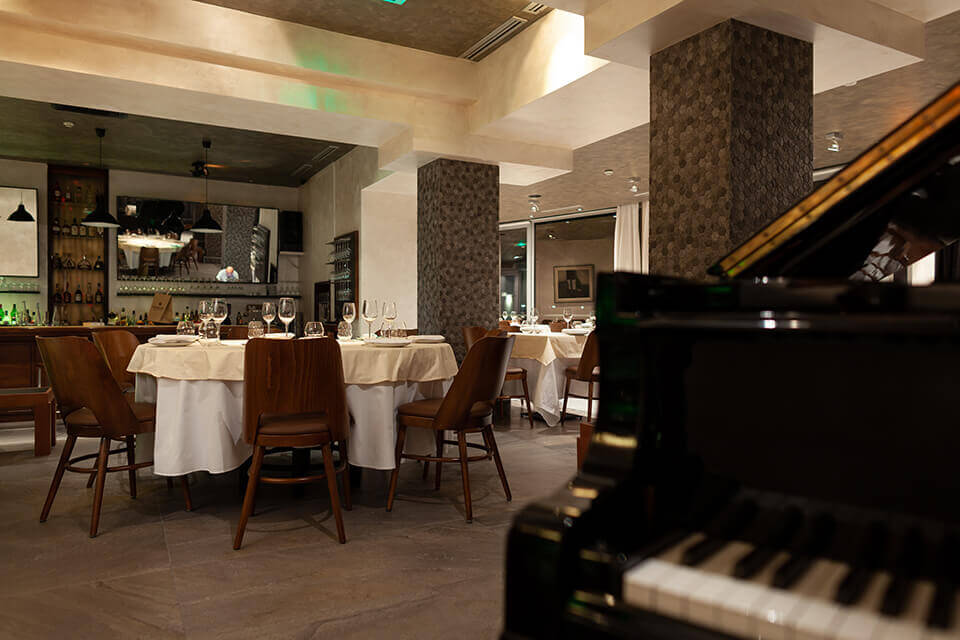 Although the Belgrade catering scene has numerous restaurants with similar service and cuisine, Langouste still manages to stand out. A whole team of genuine culinary experts works all day on making sure that the guests of this restaurant enjoy its unrivaled flavors and aromas.
Even if you are not a fan of fish, here you are guaranteed to love it and enjoy each and every bite. Experienced chefs have modified the Mediterranean specialties for the local guests in a unique way, thus creating small masterpieces on each plate. At the Langouste restaurant, in addition to the classic Mediterranean specialties, you can also enjoy unusual delicacies such as tiger shrimp, lobster, various steaks and other meat dishes, so those who prefer to eat meat will also find something that suits their taste. Enjoy some of the fantastic desserts and experience the most beautiful flavors and scents. Realize all of your culinary dreams, visit the Langouste restaurant and you will find a place where hedonism reigns.
SALON 1905
Romance, elegance, and sophistication are three words that can only somewhat describe the fabulous Salon 1905. It is one of those restaurants with a dress code, where every moment is worth the effort and where you feel like you are in a fairy tale. It found its place in one of the most beautiful old buildings, the former Belgrade Cooperative Building, now known as the Geozavod Building. In the ocean of ​​great restaurants in Belgrade, this one really stands out.
Its fantastic interior is made of natural materials, marble, bronze, and gilding, with an emphasis on unusual details. Sophisticated pieces of furniture and luxurious decorations are just a part of the image you will see as soon as you step into this fascinating Belgrade restaurant. Service is impeccable and guest satisfaction comes first. The restaurant's menu contains many international specialties, but also unusual spicy dishes such as the foie gras, veal cutlet, and juicy tartar steak.
Experience a true culinary delight, treat yourself to a gastronomic journey through the most beautiful cuisines in the world and see for yourself that Salon 1905 is never a wrong choice, whether for a family lunch or a date with friends or business partners.
MAGELLAN RESTAURANT
If you are tired of scarfing down junk food and if you are craving a relaxed lunch with many different flavors and small portions that hide the biggest gastronomic surprises then it's time for you to visit the Magellan restaurant. Established as a response to all those annoying fast food joints, it found its place in one of the most beautiful parts of New Belgrade, in the Belville neighborhood.
The Magellan restaurant is all about enjoyment. This is a restaurant that works on the principle of slow food, where the emphasis is on smaller, but various portions so you will have the opportunity to taste different flavors, scents and wake up all of your dormant senses. At the Magellan restaurant, you eat as people use to do – by slowly tasting each bite, getting to know every ingredient, every spice. Finish off the delicious lunch with some quality wine, and only then will you be able to say that you have experienced a real symphony of flavors in just one meal.
Go back to your roots, remember how people used to eat, enjoy every bite. Indulge in pure hedonism and enjoy as you have never done before. The Magellan restaurant is here to satisfy all your culinary preferences and needs.
More information: Restaurant Magellan

Address: Jurija Gagarina 14ž

Work time: Mon - Thu: 12:00 - 00:00 h; Fri - Sat: 12:00 - 01:00 h; Sunday: Closed
Phone reservations: 066/222-152