Rezervacija - Restaurant Franš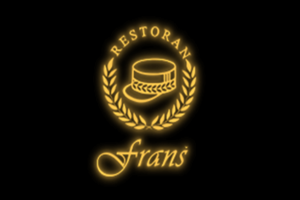 There are a lot of restaurants in Belgrade, but none as a restaurant Franš!
This restaurant is the crown of the Belgrade catering, which justifies the excellent food, friendly and experienced staff and beautiful design.
It is located in an ideal location in Autokomanda, in Bulevar oslobođenja 18 street, near the highway, so it can easily be reached from any part of the city.
Luxurious interior of the restaurant Franš will leave you breathless. The classic style is combined with a lot of taste and attention with modern elements, that gives this restaurant a special chic.
Just when you think it can not get better, you'll be in the garden, which is really unreal. Surrounded by greenery, you'll feel like you're in a tropical forest, and not in noisy city center. Amphora and fountains give this oasis a touch of elegance. The space is also huge and can accommodate up to 270 people. Whether you're sitting inside or outside, you will surely enjoy. Especially those who are bothered by cigarette smoke, because the restaurant Franš takes care to all its guests and has a large hall for non-smokers.
The friendly staff is always there to recommend some of the specialties of a very eclectic menu. Appetizers, variety of salads, dietary and vegetarian dishes, a la carte dishes, specialties with truffles, delicious desserts and many other delicacies - in Franche restaurant you will find whatever you stomach desire.
All this and much more makes restaurant Franš one of the most prominent restaurants in Belgrade. It's the symbol of Belgrade and a restaurant that you absolutely must to visit.
Interior - Restaurant Franš
Pricelist - Restaurant Franš
Location - Restaurant Franš