Rezervacija - Restaurant Marukoshi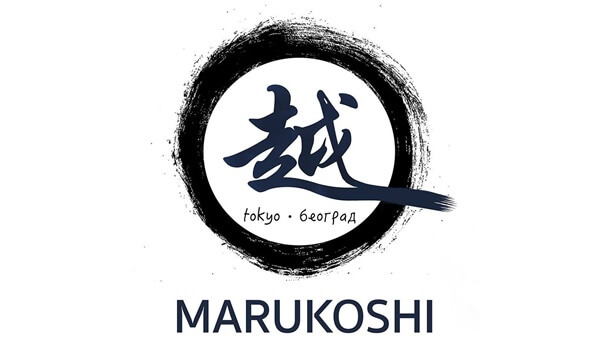 The first Japanese restaurant in Belgrade – Marukoshi - was founded in November 2015. The tavern is located at Kapetan Mišina Street no. 37, in a quiet part of the city center, just a 10-minute walk from the famous Knez Mihailova Street.

We offer authentic, satisfying, and affordable local cuisine in a relaxed atmosphere. The word "Marukoshi" means "outside the circle" and just as the name suggests, our goal is to push the boundaries.

We have a wide selection of delicacies from Japanese cuisine. Although sushi is great, Japan has many other fantastic dishes to offer. At the Marukoshi, we serve a large selection of different types of delicious dishes such as ramen, udon, gyoza, donburi, katsu, Japanese curry and many more.

In order to bring the true taste of Japan to you, our kitchen is run by a chef from this country. We are committed to the idea of you ​​leaving Marukoshi having had an unforgettable experience.

We make completely homemade ramen noodles because we only want to serve authentic ramen. We also make our own gyoza dough so that we can serve soft, yet crispy gyozas. We offer homemade sweet red bean pasta (anko) - all so that our guests can also enjoy authentic Japanese desserts.

But that is not all, as Marukoshi also offers a variety of vegetarian/vegan dishes. Although this restaurant also has a large selection of meat dishes on its menu, vegetarian/vegan dishes make up more than a third of our menu items, so everyone will find something that suits their taste and all guests can enjoy their meals while hanging out with their friends.

Finally, we push the boundaries even when it comes to the standard function of the restaurant. In addition to offering local dishes, our guests can make their own food. In other words, we offer cooking classes run by our head chef from Japan, all the while striving to be ambassadors for Japanese cuisine as well as Japanese culture.

Marukoshi restaurant is waiting for you as we want to push the boundaries together, enjoying great soul food and Japanese ambiance.
Interior - Restaurant Marukoshi
Food - Restaurant Marukoshi
Location - Restaurant Marukoshi