Rezervacija - Restaurant Mala Kolubara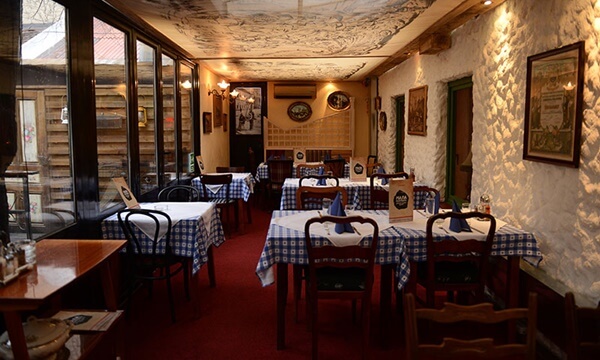 Located in the heart of the city, near Vuk's Monument, Mala Kolubara restaurant welcomes its guests with its doors wide open. The small traditional restaurant managed to provide to its guests what many were striving to do - the taste of real Serbian food, prepared according to well-known traditional recipes. As soon as you step into this restaurant, you will be returned to your childhood and reminded of the forgotten tastes of your grandmother's dishes.
For all true hedonists, experienced culinary masters prepare exquisite dishes. The best of the best among the dishes include mutton and veal under the bell and pork specialties, which will seduce you with their delicious fragrance.
In addition, there are a handful of other homemade dishes, as well as desserts. However, all true gourmets know that lunch and dinner cannot start without an aperitif. In the case of the Mala Kolubara restaurant, the aperitif should definitely be one of the phenomenal homemade brandies. In this restaurant, the St. John's wort brandy took the honorary place. This brandy is both beneficial and delicious.
In the restaurant Mala Kolubara, you can have a blast at very affordable prices, and in addition, what the owners point out as the main trump card, there is also excellent service and a real home atmosphere. There is much more to be said about this restaurant. However, it is best for you to visit it and experience everything this great restaurant has to offer.
Interior - Restaurant Mala Kolubara
Location - Restaurant Mala Kolubara