Rezervacija - Industrija Bar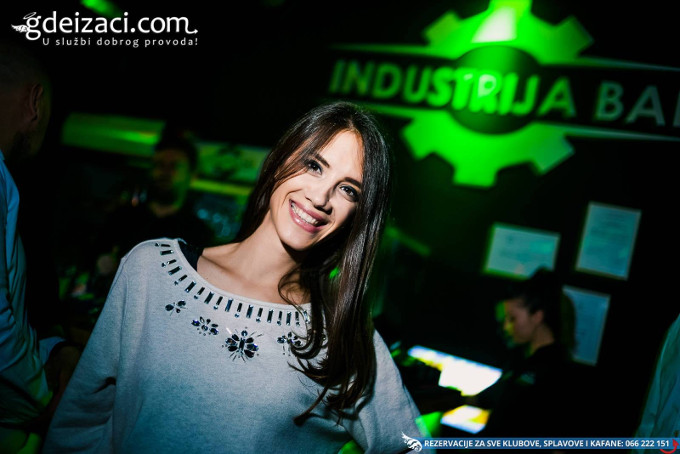 Industrija bar is very interesting and modern place at the Belgrade party scene.
This Friday it's time for the rhythm of the nineties!
DJ Alex Tic will play the music that you love, and we believe that you wouldn't want to miss it.
You will be on your feet all the time and we are sure that you will be dancing until the first morning light.
Book your places on time and come have a time of your life!
We are waiting for you!
Ongoing events - Industrija Bar