Rezervacija - SkyLounge bar restaurant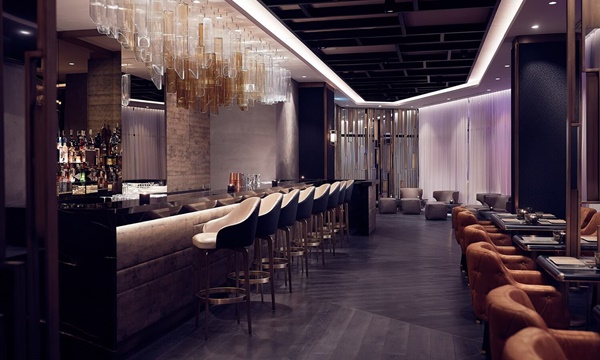 The Skylounge bar-restaurant is a place of pure hedonism. It is designed to pique the interest of even the most demanding guests. Located on the 8th floor of the prestigious Hilton Hotel, this bar-restaurant is designed to provide maximum enjoyment. From its very entrance, you will realize that you entered a place where luxury and prestige play an important role, and yet where everything somehow manages to give a warm and welcoming feel. The friendly staff is there to provide the ultimate service and turn your visit into an unforgettable experience. The Skylounge Bar combines the two greatest pleasures - the love of good food and great entertainment.
Experienced chefs use the highest quality ingredients to prepare delicious specialties that will make your senses come to life. To make the atmosphere complete, this establishment offers a variety of drinks. We recommend that you try some of the famous cocktails served at the Skylounge bar. In addition, in the evening you will have the opportunity to enjoy the performances of famous DJs and have the time of your life. And the cherry on the sundae, the Skylounge bar offers something rarely found in Belgrade restaurants - a beautiful view of the city that will take your breath away. Indulge and enjoy yourself, everything else will be taken care of by the skilled crew of the fantastic Skylounge bar.
Interior - SkyLounge bar restaurant
Location - SkyLounge bar restaurant