Rezervacija - Restaurant Zapata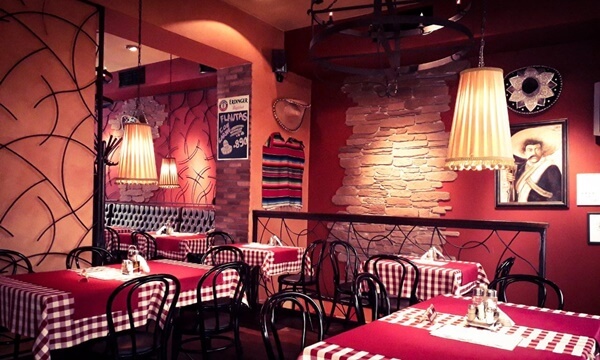 You dream about going to Mexico and you would give anything to taste the famous Mexican specialties?! If this is your dream, then we have some good news for you. Mexico has arrived in Belgrade and it's right within reach.
Zapata Restaurant has been welcoming all lovers of Mexico and Mexican cuisine for a long time at its well-known location, at Zvezdara, near the Boulevard of Kralj Aleksandar and the Vuk's monument. As soon as you get closer to the restaurant you will be able to feel the incredible combination of scents, strong spices, and vegetables found in the excellent Mexican dishes of the restaurant Zapata.
In addition to many dishes found on the menu of the Zapata restaurant, there is also a large number of drinks and cocktails. The owners of the restaurant used their experience in the right way and provided an unmatched gastronomic and hedonistic experience to all true lovers of good food. When you add a beautiful garden that turns into a real oasis of peace in the summer, you will understand why Zapata restaurant is the place where your love for good food will find its start.
With a professional service and a pleasant atmosphere, the Zapata restaurant offers enjoyment to all the senses. One visit will be enough for it to immediately become your favorite place on the gastronomic map of Belgrade.
Interior - Restaurant Zapata
Location - Restaurant Zapata