Rezervacija - Restaurant Perper Expres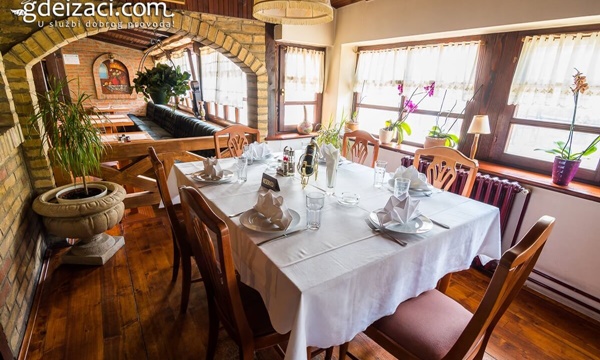 You will rarely find someone who does not love a good barbecue, and in the restaurant Perper Expres you will try the best!
For decades Perper keeps its quality and reputation, and this is corroborated by the many awards he has received for the best barbecue meat.
The rustic ambience of the restaurant Perper Expres is ideal for socializing with friends, family lunch, as well as meetings with business partners. In addition to specialties from the grill, you can also enjoy in a number of homemade dishes prepared according to traditional Serbian recipes, homemade desserts, and a wide selection of local and international drinks.
Visit this authentic Serbian restaurant and taste the best barbecue Belgrade!
Interior - Restaurant Perper Expres
Location - Restaurant Perper Expres