Rezervacija - Restaurant Venecija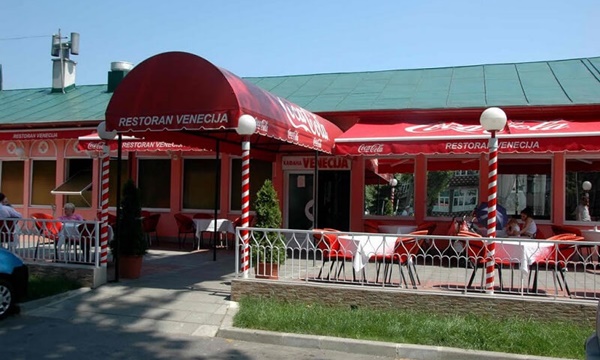 Beautiful channels and gondolas of Italian city Venice are inspiration to many. Thus, this restaurant is also inspired by it, so for more than a century Belgrade has its own Venice in the heart of the Zemun quay.
The iconic restaurant Venecija is completely renovated, but has still retained its typical traditional spirit and its trademark - black and white pillars, which resemble the ones in the Venetian channels, give a special charm of this restaurant.
Spacious and beautiful garden is the pearl of this restaurant. Fantastic view of the river while enjoying some of the excellent culinary specialities makes the stay in this restaurant really special.
The rich menu, lovingly and skilled prepared meals will satisfy all your desires. Here you can try many fish specialties that are always fresh and prepared with special care. With them, glass of good wine is a perfect combination, and you can choose your favourite one from a long wine list.
The perfect combination of interesting environment, pleasant atmosphere, excellent food and an amazing view are more than enough reasons to visit restaurant Venecija.
Pricelist - Restaurant Venecija
Interior - Restaurant Venecija
Location - Restaurant Venecija